Homes in some of the most rural parts of North Yorkshire are benefiting from superfast broadband connections as an ambitious project spanning more than a decade is entering its final stages.
The first deeply rural area to benefit is centred on Buckden in the Yorkshire Dales. Improved connections have also been provided in nearby Cray, Hubberholme and Yockenthwaite, and a total of 39 properties have benefitted.
Among those villagers who have been given improved broadband connections is Gill Huck, who lives at Church Farm in Stubbing Lane in Hubberholme. Mrs Huck runs the 1,800-acre farm, which has 1,000 sheep and 100 cattle, with her husband, John, and their son, James, and his wife, Lucy.
Mrs Huck, who herself grew up in a farming family in Wensleydale, said: "To have the improved connection to the internet has really changed our lives. Before the connections were a lot slower and had a habit of dropping out, but now we have the peace of mind that we can actually access the internet when we want.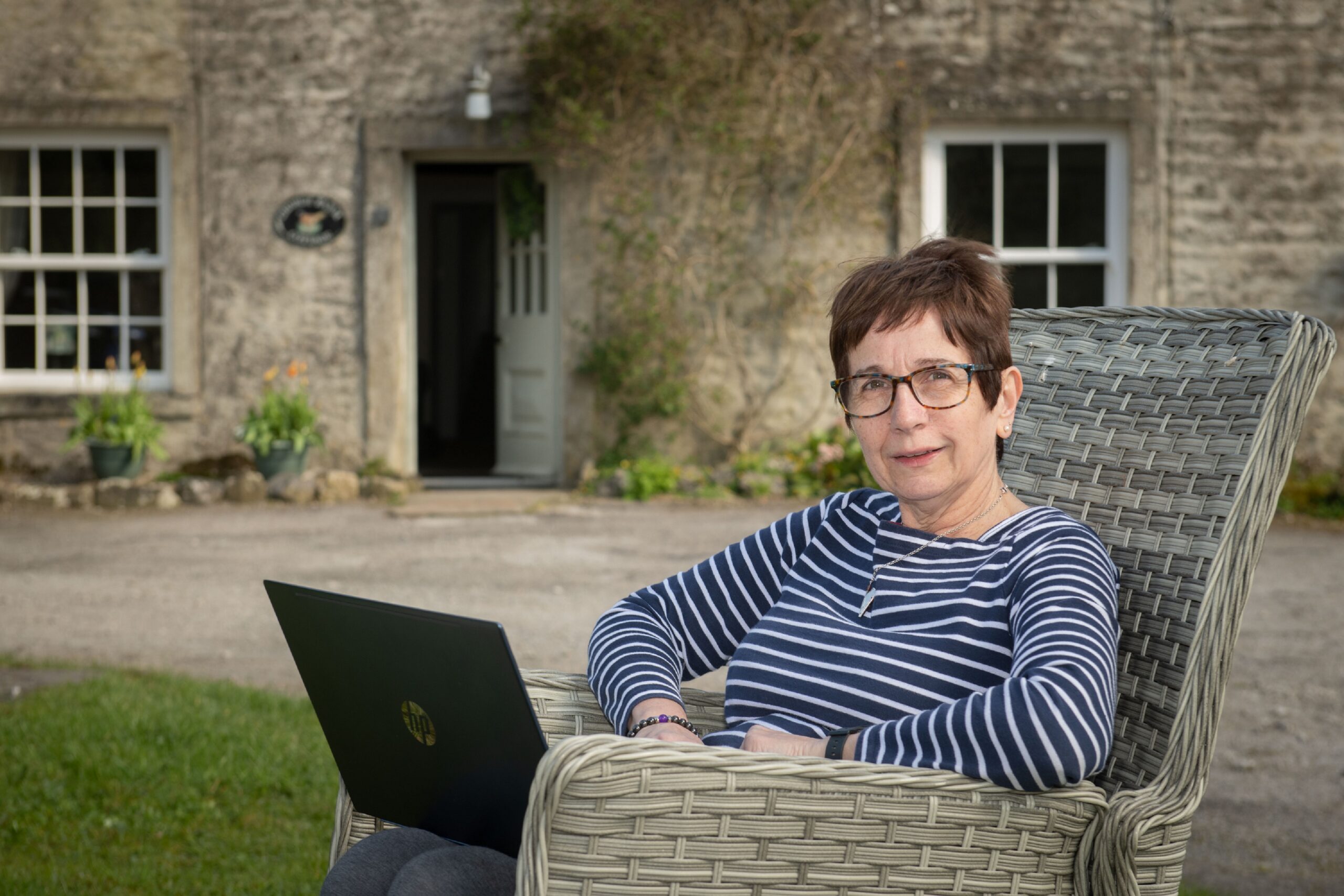 "It has helped so much with the running of the farm when we need to order supplies or fill out forms online – the internet is not something that is simply the reserve of towns and cities, and it is part of modern life wherever you live."
During the Superfast North Yorkshire project, more than £29 million has been invested from a combination of sources. Grants have been obtained from Building Digital UK which is part of the Department for Digital, Culture, Media and Sport, the European Regional Development Fund, and the European Agricultural Fund for Rural Development operated by the Department for Environment, Food and Rural Affairs.
The latest phase of the project is being managed by NYnet, a company owned by North Yorkshire Council, and run by Quickline Communications, a rural broadband provider based in Willerby near Hull.
The chief executive officer of NYnet, Alastair Taylor, said: "So much work has been undertaken to address poor internet connections across the whole county. The fourth phase of the project will be a gamechanger for thousands of rural businesses and residents and highlights our commitment to delivering superfast internet speeds to all of North Yorkshire."
Online connectivity in rural parts of North Yorkshire is lagging behind urban areas, hindering economic growth and leaving tens of thousands of businesses and households plunged into technology blackspots. Research by the independent North Yorkshire Rural Commission, which published its final report in July 2021, revealed that a fifth of all rural areas in the county have no broadband connection, compared with seven per cent in urban areas.
However, the Superfast North Yorkshire project has been instrumental in helping to address the digital divide between urban and rural areas.
The chief executive officer of Quickline Communications, Sean Royce, said: "For too long, too many people have been ignored by broadband providers who have been deterred by the cost and complexity of getting high-speed broadband to sparse geographies. At Quickline we are passionate about connecting these rural communities to fast and reliable broadband and making a real difference to the lives of those who live and work there."
Full fibre broadband is up to 10 times faster than the average home broadband connection and around five times more reliable than the traditional copper-based network.
Research has shown that connecting everyone in the UK to full fibre broadband by 2025 could remove 300 million commuter trips, reducing carbon dioxide emissions by an estimated 360,000 tonnes each year. A fibre optic cable can send a signal over 120 miles without any significant loss of quality, while traditional copper cables can lose signal at just a mile.