Tens of thousands of homes and businesses have benefited from an ambitious roll-out of superfast broadband connections which has involved one of the most challenging projects nationally to install the technology in deeply rural communities in North Yorkshire.
The multi-million pound scheme to dramatically enhance broadband speeds in the county began a decade ago, with the third and final phase of a partnership between North Yorkshire County Council and Openreach, the UK's digital network business, now completed.
Since work began on the Superfast North Yorkshire programme in 2012, more than 190,000 premises have been upgraded on Openreach's digital network to provide faster and more reliable broadband connections. More than 80 per cent of premises have now taken advantage of the dramatically improved broadband speeds which have been made available to them.
A total of 10,000 of the premises which have been upgraded more recently are connected to a new ultrafast 'full fibre' network with speeds of up to one gigabit.
The engineering challenges have intensified in the past four years as the project has extended into some of the most remote rural communities in the country.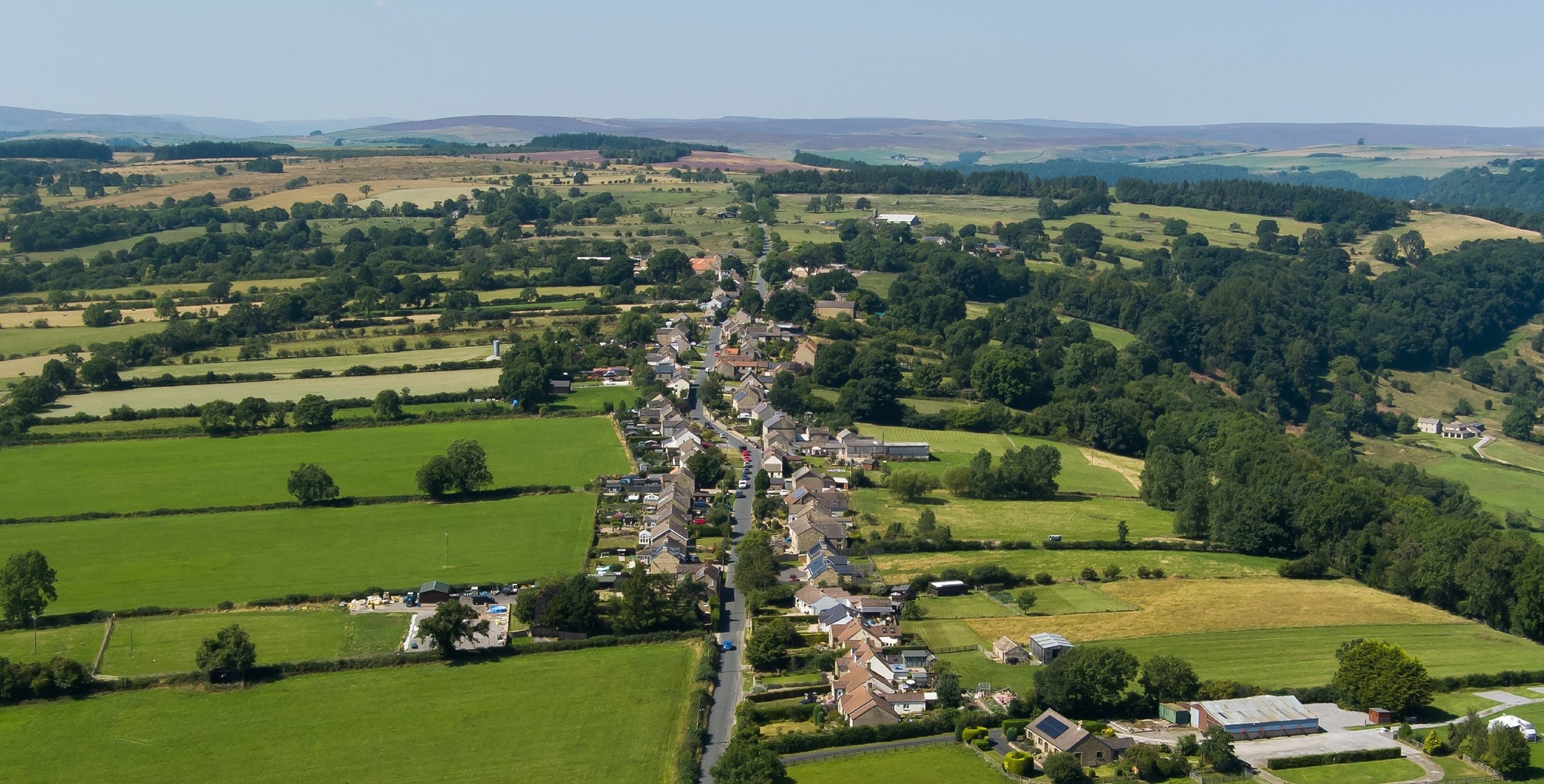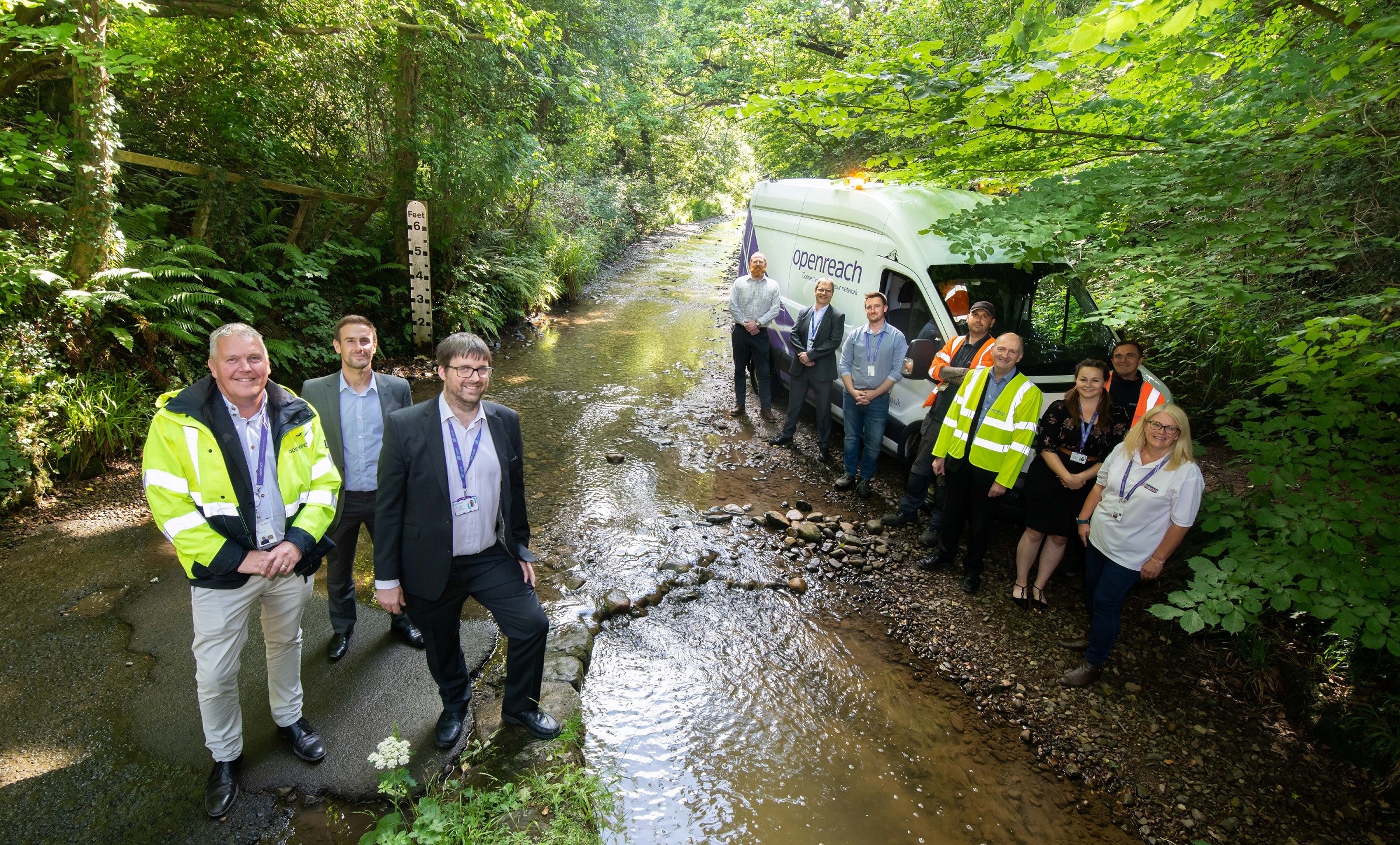 The new Superfast North Yorkshire digital network is now available to the majority of premises in the county's two National Parks covering the Yorkshire Dales and the North York Moors.
North Yorkshire County Council's leader, Cllr Carl Les, who is also a board member for the NYnet  broadband company which is owned by the local authority and manages the programme, claimed the project has provided a strong foundation for attracting new enterprises, as well as helping to ensure that rural communities can remain sustainable in the future.
Cllr Les said: "The issue of poor broadband connectivity has been a long-standing problem for many parts of North Yorkshire, especially in communities in deeply rural areas.
"But the county council is firmly committed to trying to provide improved connectivity and this has been clearly demonstrated by the Superfast North Yorkshire programme, which was embarked upon a decade ago.
"The chance to introduce these improved broadband connections is vital for businesses in the 21st century, whether they are based in the biggest town or city or in the smallest village or hamlet.
"But they are also a necessity to ensure our rural communities have a future, helping to attract families and younger people to live in the countryside to ensure services and facilities such as schools, village stores and pubs can continue to operate.
"We have made huge improvements for tens of thousands of businesses and households, but the work does not stop here and we will continue to look at how we can introduce better connections for the remaining parts of the county."
Work on the project has been particularly complicated as major civil engineering projects have been conducted both above and below the ground to introduce new fibre cables across the network. The challenges have been amplified as Openreach engineers have had to ensure that their work has fitted around the farming calendar as well as the busiest times of the tourism season to keep disruption to a minimum.
Among the locations that have benefited from the improved connections is Robin Hood's Bay, which has seen more than two miles of new fibre cables introduced to provide the remote coastal village with ultrafast internet speeds of up to one gigabit.
Digital Infrastructure Minister Matt Warman said: "Better broadband improves lives and I'm thrilled that thousands more people in North Yorkshire can now feel the benefits thanks to our £29 million  investment.
"This is just the beginning of our plans for North Yorkshire with our £5 billion Project Gigabit set to connect tens of thousands of rural homes and businesses across the region to even faster gigabit broadband."
During the Superfast North Yorkshire project, more than £29 million has been invested from a combination of sources. Grants have been obtained from Building Digital UK which is part of the Department for Digital, Culture, Media and Sport, the European Regional Development Fund, the European Agricultural Fund for Rural Development operated by the Department for Environment, Food and Rural Affairs, and Openreach.
Openreach's partnership manager for Yorkshire and the Humber, Matthew Lovegrove, said: "The success of the Superfast North Yorkshire partnership is a great achievement and testament to the team who have worked so hard for the past 10 years.
"Superfast North Yorkshire will continue to help communities to improve their broadband speeds working both with, and independently from, Openreach.
"Our own commercial operation is currently building full fibre at pace across the county including Richmond, Pickering, Selby, Scarborough and Harrogate.
"Even if you already have a decent enough service it's worth checking if you can upgrade, because full fibre is the future, and it provides the best broadband experience at great value for money.
"There'll be no more worrying that your video call freezing, or your files are failing to upload when everyone's at home competing for bandwidth at the same time." 
Online connectivity in rural parts of North Yorkshire is lagging behind urban areas, hindering economic growth and leaving tens of thousands of businesses and households plunged into technology blackspots.
Research by the independent North Yorkshire Rural Commission, which was established by the county council and launched in the autumn of 2019, revealed that a fifth of all rural areas in the county have no broadband connection, compared with seven per cent in urban areas.
Despite North Yorkshire County Council establishing a new company, NYnet, and investing £85m in broadband services, digital connectivity remains a significant challenge.
However, the Superfast North Yorkshire project has been instrumental in helping to address the digital divide between urban and rural areas.
More than 45,000 homes and businesses on the Openreach network in North Yorkshire can already upgrade to ultrafast, full fibre broadband speeds by placing an order with their chosen service provider.
Full fibre broadband is up to 10 times faster than the average home broadband connection and around five times more reliable than the traditional copper-based network.
Research has shown that connecting everyone in the UK to full fibre broadband by 2025 could remove 300 million commuter trips, reducing carbon dioxide emissions by an estimated 360,000 tonnes each year. A fibre optic cable can send a signal over 120 miles without any significant loss of quality, while traditional copper cables can lose signal at just a mile.